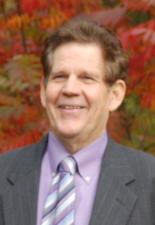 REALTOR® | CG Shepherd Realty, LLC
About Charles
Charlie has been working in real estate since 1966. He is a licensed broker in New Hampshire and currently resides in the community of Eastman. As a local resident, Charlie specializes in residential and commercial properties in the regions of Hanover and Grantham, NH.
In addition to real estate, Charlie has been involved in the c ommunity by serving on town and community committees as well as the Grantham School Board for 7 years, and as Chairman of School Administrative Unit for 2 years.
Charlie also served in the Navy for 27 years and was a recruiter for 5 years in Maine. He also has a background in customer service and sales that he puts to use for his clients.
As a resident in the area for over 20 years, Charlie has dev eloped an expertise in the local real estate market in the Upper Valley. He is dedicated to helping his clients through the buying and selling processes, and is ready to help you through it too. Call Charlie!
Member of National Association of REALTORS®
Member of New Hampshire Association of REALTORS®
Member of Northern New England Real Estate Network
Member of Upper Valley Board of REALTORS®