CBR, GRI - Broker/Owner | CG Shepherd Realty, LLC
CG Shepherd Realty, LLC
120 Rte 10 S (Sawyer Brook Plaza)
P.O. Box 792
Grantham, NH 03753
Email Phone: 603.863.3278 Fax: 603.863.1226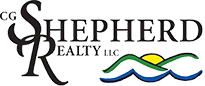 About Carol
Carol Shepherd is the full-time Owner/Broker of CG Shepherd Realty, LLC and a consistent Top Producer in the Upper Valley. Carol is a GRI (Graduate Realtor Institute), CBR (Certified Buyer Representative), and Licensed Broker in NH and VT. Not only does she advise, solve problems that arise, and negotiate on behalf of her clients, but she also strives to make transactions smooth and seamless.
Carol has been in the real estate business for over 30 years. Throughout that time, she has been a member of various Realtor® organizations, including both the Sunapee and Upper Valley Board of Realtors®. She is also a current member of the Grantham Area Chamber of Commerce and past member of Lebanon Chamber of Commerce. Before real estate, Carol worked in the health field with a degree in Rehabilitation Services from UCONN.
In the midst of Carol's busy life in real estate, Carol and her husband raised all four of their boys in Eastman, NH. As an active mother, Carol served as the President of the Grantham Parent Teacher Group from 1990-1996. She enjoys biking and skiing and shares the love of basketball with her kids.
With all of her credentials and experience, Carol has great insight into the real estate market and helps her clients learn the local market. She has a comprehensive knowledge of the communities of Eastman and Grantham, as well as the surrounding communities of the Lake Sunapee-Dartmouth and Upper Valley regions. She specializes in residential and waterfront property.
As a real estate professional, Carol works in the best interest of her clients, providing honest representation and personal customer service to both buyers and sellers. She works diligently to help her clients get where they want to go.